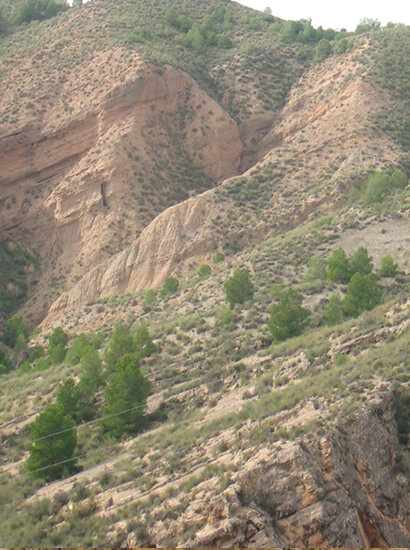 Sites of Geological Interest
Transit marine-continental sedimentation of Negratín
It represents one of the best places where you can see the traffic between the marine sedimentation of the Guadix-Baza Basin and the continental landfill from the Turoliense.
Transit occurs between platform sediments (marls and calcarenites) and alluvial deposits, consisting of conglomerates and clays of gray and reddish tones.
The most complete observation point is located in the closed, directing the view to the West-Southwest.
Information
Location info
Municipio: Negratín (Freila)
Periodo: Neogene-Quaternary
Coordinates: 37.558583, -2.959172