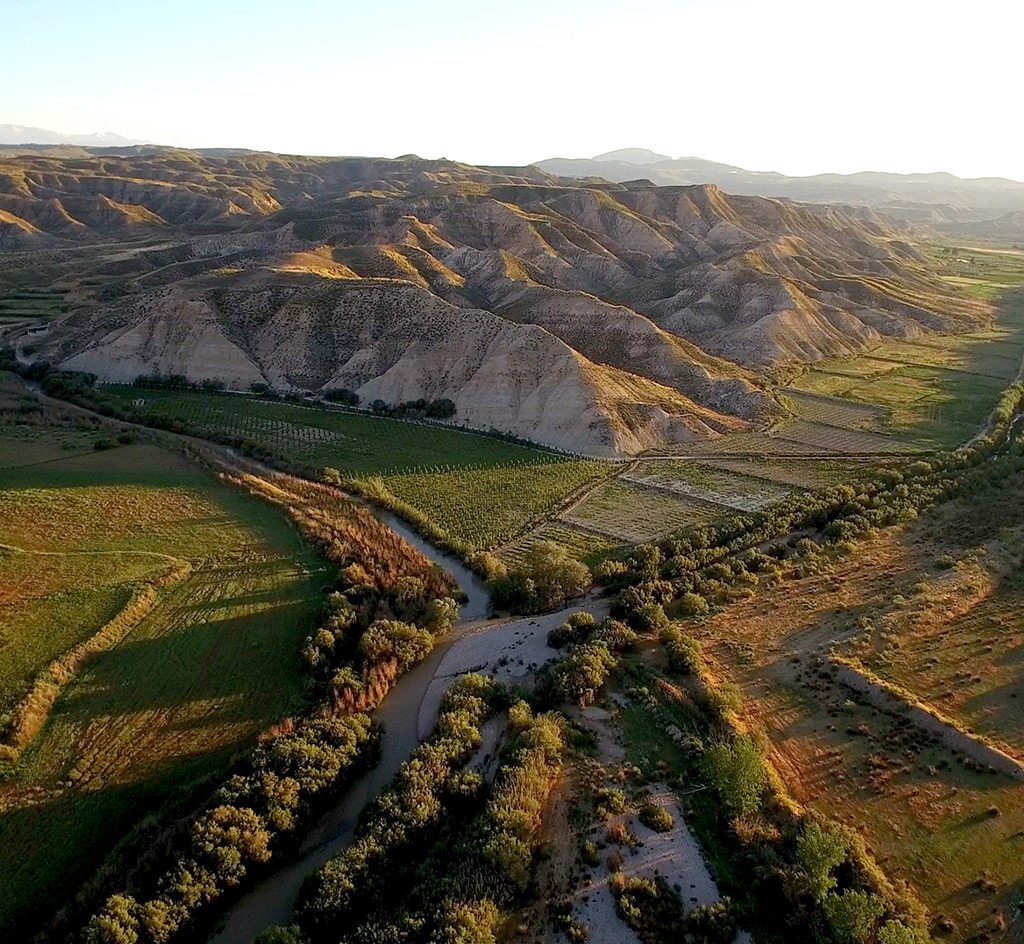 Discover a paradise
Granada Geopark
In the province of Granada there is a territory with a spectacular landscape and one of the best continental geological records of the last 5 million years. Among other treasures, this record contains the most complete set of fossil remains of the now extinct large mammals that lived during the Quaternary Period (the last 2.5 million years of the Earth's history, when humanity appeared on the planet).
Geological history
Of a river and a lake ...
In a portion of the planet located in the eastern part of the province of Granada and surrounded by some of the highest mountains in the Iberian Peninsula, an ancient river with no outlet to the sea and an ancient lake fed by its waters left a record in stone of the unique terrestrial ecosystems that developed in Western Europe during the past two and a half million years of the Earth's history: the ecosystems of extinct large mammals of the Quaternary. The current rivers have gradually shaped these landscapes over the past half million years, forming a wild territory of an arid nature – with thousands of square kilometres of badlands. This is the Granada Geopark.
Visit us
Treasures you can see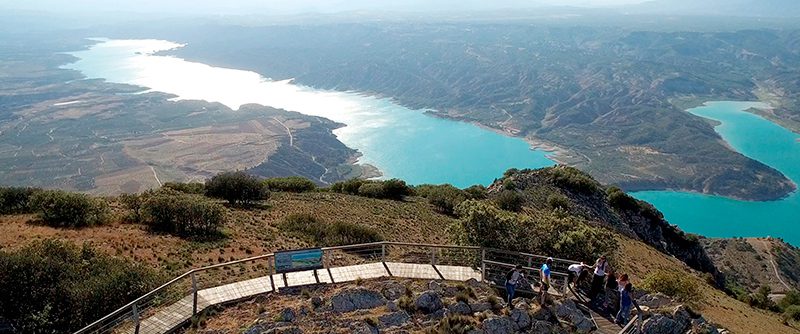 Education
Seminars and courses
Information on seminars, conferences and courses about the Granada Geopark.
Activities
Discover all the Geopark's activities
Keep up to date with all the activities held in the Granada Geopark
Companies
Join us
If you would like to know more about companies becoming affiliated to the Geopark, you may be interested in visiting our section.