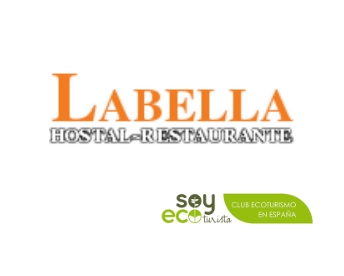 Accredited tourism companies
Hotel Labella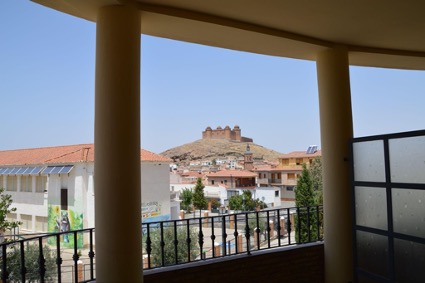 ---
HOSTAL RESTAURANTE LABELLA
Hotel Labella, a small family hotel.
We have 11 rooms with wonderful views of the La Calahorra Palace-Fortress and the Sierra Nevada Natural Park.
Our hotel is located on the plateau of Marquesado del Zenete, at the foot and on the north face of the Sierra Nevada National and Natural Park, and just a few kilometers from the Sierra de Baza Natural Park. Perfectly connected, the urban center of La Calahorra is 3 km away from the A-92, 45 minutes from Granada, and an hour from the coast of Almería. It is also one of the gateways to the Alpujarra region through the Puerto de la Ragua.
It is a suitable place to rest, relax, and enjoy good food. We are a collaborating company of the Sierra Nevada Natural Park. In 2007, we were certified by the Junta de Andalucía with the "PARQUE NATURAL DE ANDALUCIA 'NATURAL TOURISM' Mark."
In 2015, we were accredited as an Information Point for the Sierra Nevada Natural Park by the European Charter for Sustainable Tourism (CETS), and we have been members of the Ecotourism Club of Spain since 2018.
Location: Carretera de Aldeire, 1. La Calahorra.
Phone: 958 677 241 /// 640 090 395
Email: labellahrr@gmail.com
Website: www.hostallabella.com
Social Media: Facebook, Instagram
---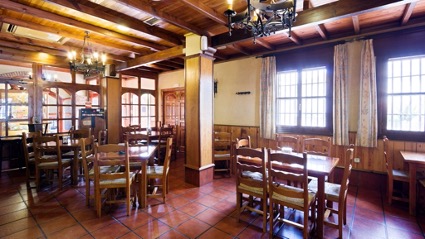 Information
Location info
Coordinates: 37.17926105654116, -3.0622224939185814