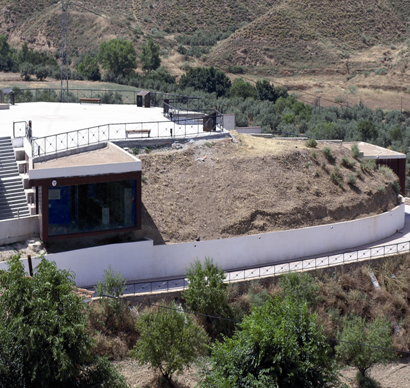 Divulgation Centres
Gorafe Megalithic Park (Gorafe)
This area concentrates more than 240 Neolithic dolmens scattered over 10 necropolises, making it one of the largest concentrations of prehistoric burial mounds in Europe.
The Gorafe Megalithic Park was created in 1998 in order to protect and promote them. It includes the Megalith Visitor Centre and the Star Park (certified by the Starlight Foundation), where astronomical observation activities are conducted.
Visitors can also go trekking and cycling in nearby areas. Its privileged location makes it a mirador, or viewpoint, overlooking the vast, spectacular badlands of clay and sand of reddish and pinkish tones. It plays an important role in geoeducation in the territory, especially through the guided tours for schools.
Information
Location info
Municipio: Gorafe
Dirección: 18890 Gorafe
Teléfono: 616 94 46 05
Cultural offer:
Geoeducación
Geoturismo
Docencia
Ecoturismo
Turismo cultural
Coordinates: 37.479039, -3.044684