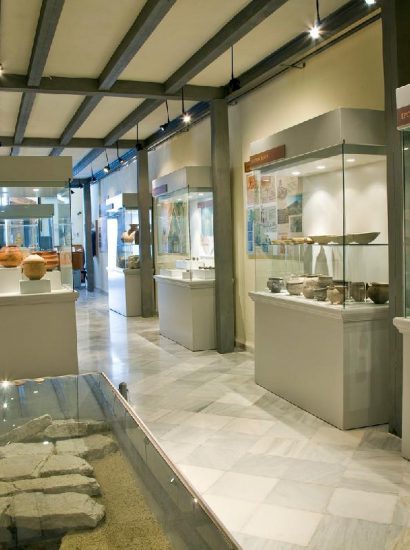 Divulgation Centres
Galera Archaeological Museum (Galera)
The Museum of Galera offers an archaeological tour stretching from the Copper Age to our most recent past.
The well-known partially mummified remains of grave number 121 at the Castellón Alto Archaeological Site ("the Galera Mummy") are exhibited in the first room. They are oldest and best preserved prehistorical human remains after Ötzi, the 5,000 year old mummy discovered frozen in the Alps in 1991.
It also boasts an ethnographic room where there is a tour of centuries-old winemaking techniques, esparto grass and hemp goods and traditional housing. There are also reproductions of pieces of ceramic pottery found in the archaeological sites of the area available for sale.
Information
Location info
Municipio: Galera
Dirección: Calle San Marcos, 9, 18840
Teléfono: 958 73 92 76
Cultural offer:
Geoeducación
Geoturismo
Investigación
Docencia
Ecoturismo
Turismo cultural
Coordinates: 37.7431004, -2.5518643