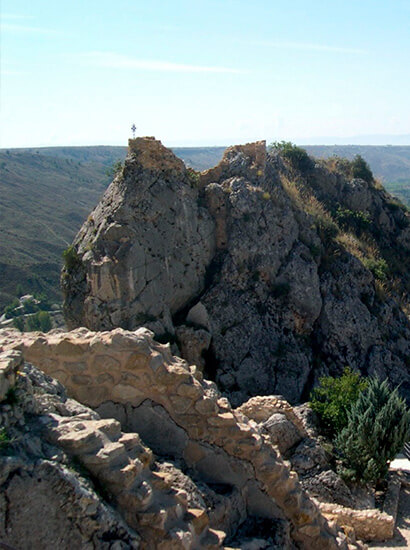 Routes
Castril river canyon
This route along the Castril river is suitable for any type of public. Simple and spectacular is perfect for families.
Castril is a town easy to love because its white houses and thanks to beeing located in the Sierra de Castril Natural Park.
We can start from the center of the town, but we will also find a parking area before the start of the bridge.
At the beginning of our route we will find the old electric power station, which is carved inthe the rock of one of the slopes. From the bridge to access to this station we can enjoy the flow of the waters under our feet.
From this point, what we'll find is a walkway built on the old train sleepers next to a rock wall.
There security is maximum, so with a proper surveillance we can take the children with us.
We will reach a suspension bridge of about 70 meters and on the other side, a tunnel carved into the rock with an opening to allow us to enjoy the waterfall.
With good temperature surely some people might desire to take a bath in the river.
Finally you can ascend to the Peña de Castril or return by the same path.
Information
Location info
Municipios: Castril
Inicio: Centro de Castril
Final: Peña de Castril
Longitud del recorrido: 2.2 Km
Duración estimada: 1 h
Desnivel máximo positivo: 110 m
Difficulty in displacement