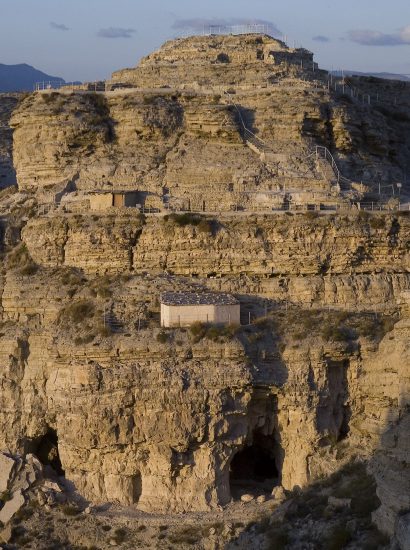 Divulgation Centres
Castellón Alto Archaeological Site (Galera)
The town of Castellón Alto is shaped by the El Argar culture, in a late period of the Bronze Age (1900-1600 BC), where between eighty and one hundred people might have lived.
Today, it is partially rebuilt and tours allow visitors to discover what daily life was like in an agrarian town in 3,500 BC.
The Castellón Alto Archaeological Site is integrated into the Andalusian Network of Cultural Spaces (RECA).
Information
Location info
Municipio: Galera
Dirección: Paraje de, Calle Carrachila, S/N, 18840
Teléfono: 958 73 92 76
Cultural offer:
Geoeducación
Geoturismo
Investigación
Docencia
Ecoturismo
Turismo cultural
Coordinates: 37.7401664, -2.5658586