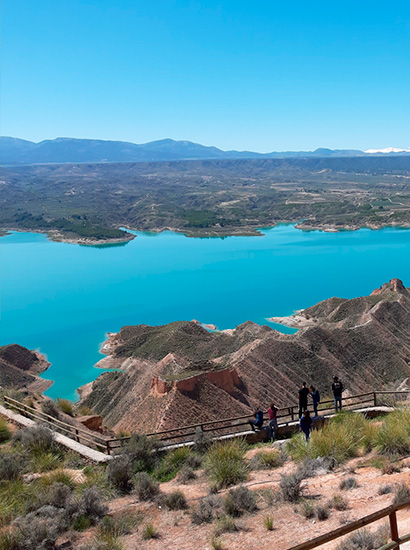 Sites of Geological Interest
Badlands of Negratín (Negratín Granada Geopark viewpoint)
Upstream of the Negratín hills, a spectacular landscape carved into upper Miocene sea rocks settling in the so called North Baetic corridor is identified, when the Atlantic Ocean was connected to the Mediterranean Sea through these lands.
Reddish-colored rocks arranged in both horizontal and inclined layers that were deposited in a shallow marine environment.
The main erosion mechanism suffered by the slope is tunnel erosion or "pipings".
Information
Location info
Municipio: Bácor, Freila, Zújar, Negratín, Cuevas del Campo
Superficie: 14300 ha
Periodo: Quaternary (middle Pleistocene – actually)
Coordinates: 37.565183, -2.948333