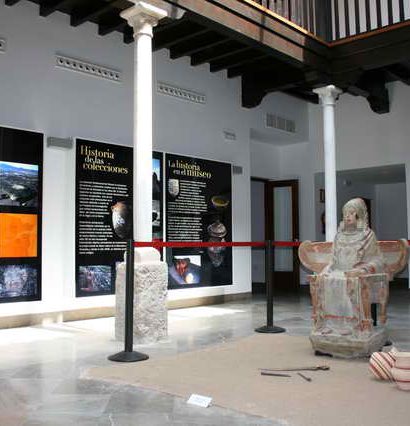 Divulgation Centres
Baza Municipal Archaeological Museum (Baza)
The Baza Museum is located in the heart of the city's historical centre, declared an Asset of Cultural Interest in 2003, in the area of what was the Muslim city of Baza. It occupies two adjoining historical buildings from the 16th century.
The museum has eight permanent exhibition rooms distributed over more than 1,000 m2 of usable floorspace. The visitor can take a complete tour through the history and archaeology of Baza and its district from prehistory to the Modern Age, observing Iberian culture, the Roman world, Visigoths and the Middle Ages.
In addition to these rooms, the museum has two spaces for temporary exhibitions in the courtyard and upper gallery of the Alhóndiga (old grain exchange). Once a year, the Lady of Baza Week is held, showcasing cultural and leisure activities.
Information
Location info
Cultural offer:
Geoeducación
Geoturismo
Investigación
Docencia
Turismo cultural
Coordinates: 37.48989, -2.7744