Signed during the 10th International Conference of the UNESCO Global Geoparks Network in Marrakech, Morocco, with the aim of strengthening mutual collaboration.
---
The President of the Province of Granada, Francis Rodríguez, announced yesterday during the Mayors' Forum and Coordination Committee of the Granada Geopark held in Gor, the signing of a twinning agreement with Mudeungsan Geopark (South Korea), with the aim of enhancing mutual collaboration.
Last March, Mr. Min Huh, Co-Director of the UNESCO Global Geopark Mudeungsan in the Republic of South Korea and Director of the Korean Dinosaur Research Center at Chonnam National University, conducted an initial technical visit to the UNESCO Global Geopark in Granada. He was welcomed by the technical team, which demonstrated the working methods in areas such as research, heritage preservation and promotion, and sustainable tourism within the Granada Geopark, all with the goal of promoting local development in the regions of Guadix, Baza, Huéscar, and parts of the Montes.
---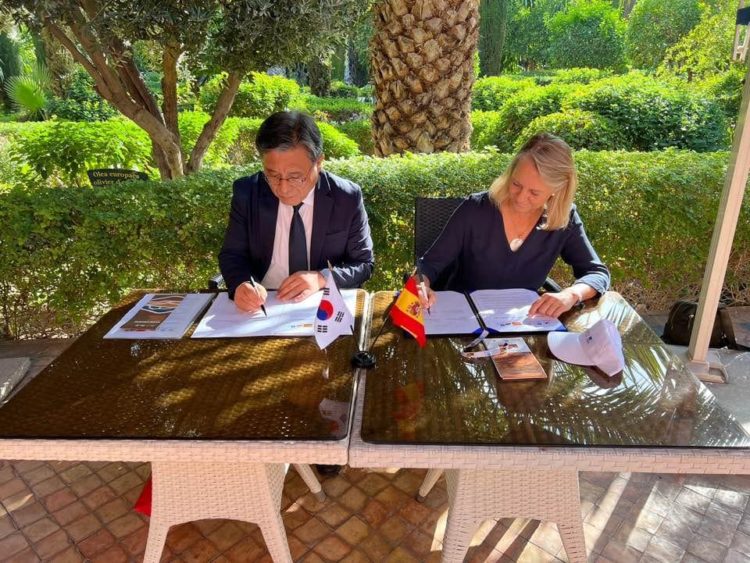 ---
Having become acquainted with and appreciated the good practices in place, he returned on September 4th, accompanied by a delegation from his country consisting of twelve representatives from local institutions representing some of the municipalities that are part of Mudeungsan Geopark. This Geopark is linked to the metropolitan city of Gwangju and the province of Jeollanam-do, including the counties of Damyang-gun and Hwasun-gun in the Republic of South Korea.
The purpose of this alliance is to establish stable and long-term cooperation through active exchange of experiences and best practices, management processes, or research findings among researchers from both regions in various fields such as geology, paleontology, biology, ecology, or archaeology. It also includes collaborative activities in tourism promotion, organizing meetings, conferences, promotional events, and study visits between both regions.
Such agreements offer excellent professional learning opportunities that will have a positive impact on better management and greater progress for these territories.
---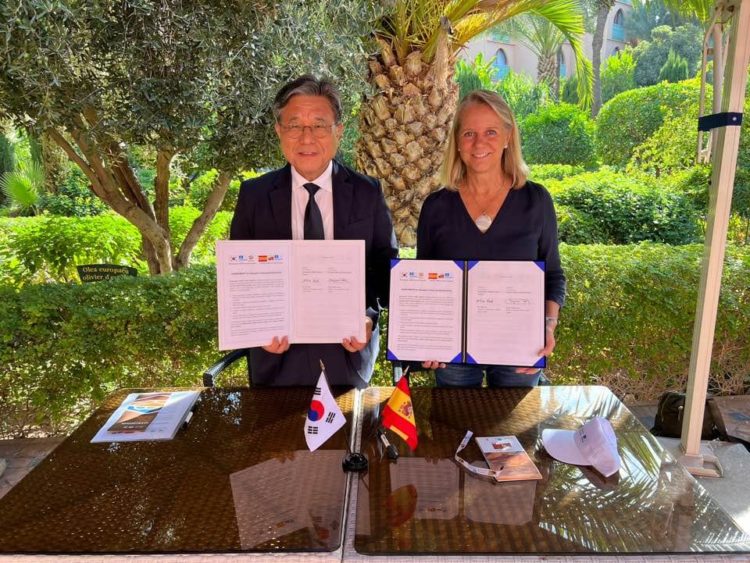 ---